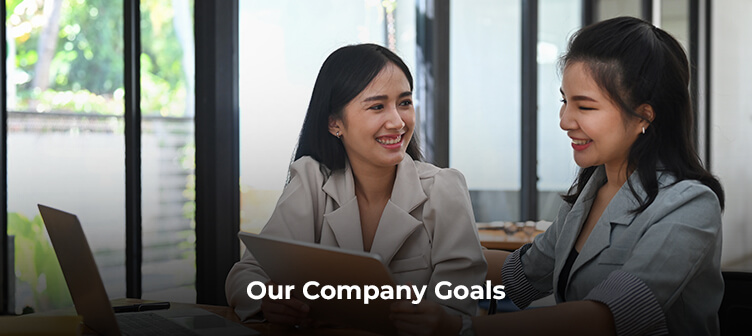 We are striving to help new entrepreneurs and small business owners in today's time to start a successful business and empower them with ease about how to grow. Courage is required to start and manage a business. Along with this, there is also a need to follow all its procedures. With Submitting from the current trade fair leap into the unknown so that he can build a better life for his family, the journey turns out to be a challenging one. Our company helps those who do not have prior experience or knowledge about running their company.
We are giving small business owners what others cannot. At our company, you will find worry-free services, world-class support, and an all-inclusive platform that makes them successful throughout their business life cycle. Company Incorp is created to join and support those brave entrepreneurs and business owners who help you leapfrog business to new heights while building your better life.
Through Our Company, Form a Limited Liability Company (LLC)
Today Limited Liability Company (LLC) is now one of the most popular business structures among small organizations. Allows business owners to be free from the formalities imposed on other types of businesses, through which you can run your business smoothly. It provides limited liability protection for company members. LLCs are also eligible for "pass-through" taxation, which appears on income tax returns and not at the business level. With LLC, you are also provided with many types of any facility, which always accompany you in business.
How Does Our Company Work?
Fill out our form
The way we work is very simple. You can start it easily, first, you have to fill out the form on our website and start the process of opening the company. In which you have to fill in the necessary information and submit it or the form is so simple, that you can easily fill it in 10 minutes, it takes very less time to fill this form. Through which your process starts quickly.
State Registration
Once the form is submitted, your registration is processed in less than 3 website days in most states. Once the registration is complete, you will receive a digital copy of the document, which is a proof that your registration has been completed. Only after that, you are asked for further action.

Email us anytime!
Email customer service 24/7 at anna@companyincorp.org

Call us anytime!
Reach customer care 24/7 at 857-626-5813
Final Document
Only after registration is complete, along with the EIN, do we send you a copy of the final documents by email detailing the next steps for your company.
EIN Application
As soon as we receive confirmation of your status, we will send your EIN request to the IRS. If any member of the company has an SSN, the process is done in less than a day. If one doesn't, due to the COVID-19 outage, it can take up to 40 days for the IRS to process your document.
Bank Account Access
Finally, as soon as you receive the documents via email, you can start opening your bank account for your business. For this, you can contact our associate banks, in this, you can open an account with any bank you want to open, its complete option remains with you.
How To Choose And Set Up The Right Company Structure In The US?
Many new people have this question, how the right company structure is and set up in America. Let us tell you here that there are mainly two main categories of incorporation for businesses, LLC and C-Corporation. Although LLCs are most commonly chosen due to their ease and adaptability towards single taxation, they are a bit flexible and most businesses are selected through this category.
On the other hand, budding entrepreneurs looking to appeal to capitalists and angel investors to raise funds should incorporate as a C-corp and not an LLC. Also, if the company is planning to go public, then the ideal option would be to form a C-corp, the company is able to provide you full support in all these processes.
Our Best Plans –
Different types of plans have been made by the company keeping in mind all the business and new entrepreneurs. In which you can get these plants for new business. Different types of facilities have also been given to you in all the plans. If your business is still on a small scale then you can choose our Silver plan and if you want to operate a big business with all kinds of facilities then you can use our son rule plan for this. In which you will be given all kinds of facilities.
Our 1st Silver Plan
The starting of this plan starts from just $179 and in this, you are provided with the following features, such as –
First Year Free Registered Agent -One Complete Year
Name Check & Clearance
Same-day Filing
Preparation of Documents
Certificate of Formation/Incorporation
Digital Documents
Digital Corporate Seal
Lifetime Customer Support
2nd Gold Plan
This plan starts from just $329 and comes with the following features –
Silver Plus
Free International Fast Shipping
Operation Agreement
First Meeting Resolution
EIN Application (No Extra Cost for Non-US Residents)
US Business Bank Account with a debit card and online banking
3rd Platinum Plan
The starting of this plan starts from just $529 and in this, you are provided with the following features, such as –
Gold Plus
Corporate Kit (Personalized Binder, Transfer Ledger,20 Personalized Certificates, Index Tabs,
Corporate Seal (This model is engineered to produce greater pressure with minimal effort and is highly recommended for high-volume impressions.)
S. Address (A Residential Address can be used for your business,)
US Business Bank Account with a debit card and online banking